Go follow my clothing brand @papclothing
Saturday, April 26, 2014 @
6:17 AM
Rise and Grind #Boston! Go #follow @papclothing on IG or Twitter! Take a second and show us some love and support, www.papclothing.com
| 0 comments

New England Sneaker exchange 2014
@
6:15 AM
@laced x @sneakergreet_ig presents New England Sneaker Exchange!!! Hosted by @djclarkkent & @ronniefieg! MAY 3rd, 2014.
| 0 comments

May 1st
@
6:12 AM
May 1st @MassAPRLstore X @HITPMusic presents "The Regalia" hosted by @EShimmyCombs07 & @JUSS_JRICH !!! Come support!
0 comments
New Dutch Rebelle video "Yen"
Thursday, April 17, 2014 @
3:38 AM
If you haven't heard of Dutch Rebelle, you have been sleeping under a rock she's the Greatest Female coming out of Boston. She has been featured on XXL Mag, MTV, Complex, RapFix, the Source, KillerBoomBox, HipHopDC, won "Best Female-Hip-hop" at 2011 New England Urban music Awards and "Best group" also with her group Famous Nobodie. Here is @dutchrebellefn rocking my clothing brands "Authentic logo" hoody in Harlem, NY Who's up next event! Go watch her new video
"Yen"
Labels: DUTCH REBELLE, FEMALE RAPPER, HOODY, P.A.P. CLOTHING, RAPPER

| 0 comments

New T-shirts Out Now
Wednesday, April 9, 2014 @
6:43 PM
New t-shirts from Pretty Authentic People Clothing out now, get our Silly OG t-shirt that goes perfect with the Infrared 3's

and other "Have Faith" t-shirt that's in a

Venom Green 10's

Labels: air jordan 10, air jordan 3s, black, clothing brand, infrared 3s, New clothing brand, venom green 10s

| 0 comments

Fashion Show at Curry College
@
3:26 PM
For the second time aroundP.A.P Clothing will be apart of the Big Bang Fashion Show at @CurryCollege And we will have a vending table for items On/Off the runway!!!!! Come show Support , email

Ibentick2010@students.curry.efu for tickets!

Date: April 12, 2014

Doors open at 5:30.

Pre-show starts at 6,

Show starts at 7




Location/Building: Student Center Gymnasium




Donation info: Curry College will be donating 3/4 of all proceeds to Boston vs. Bullies and 1/4 to The Jared's Fund to help fund for the non curable Sanfillipos Syndrome.

Labels: BOSTON, Curry college, fashion, fashion show, Milton, street wear, urban wear

| 0 comments

NEW CLOTHING BRAND
@
12:41 AM
It's been a while since I last blogged anything, actually five years to be exact. In those years there was a lot of changes, one of the was me joining My buddy Marckendy (@kingjeano) and Joshua (@papzromeo) Clothing brand which is called Pretty Authentic People Clothing aka P.A.P. Clothing about a year ago and it has been great times this is one of the first designs when I first joined. (Available at www.papclothing.com) A lot to catch up on but go follow my brand on IG and twitter @papclothing

Labels: clothing brand, NEW, NEWCLOTHING, P.A.P CLOTHING, PAPCLOTHING, PRETTY AURTHENTIC PEOPLE CLOTHING, urban wear

| 0 comments

I WOULD SO ROCK THIS WITH SOME JAYS
Wednesday, November 18, 2009 @
9:48 PM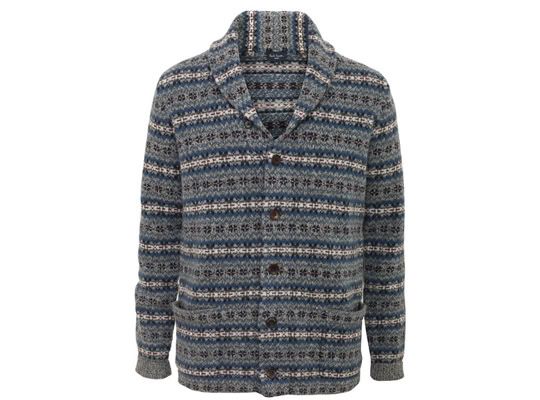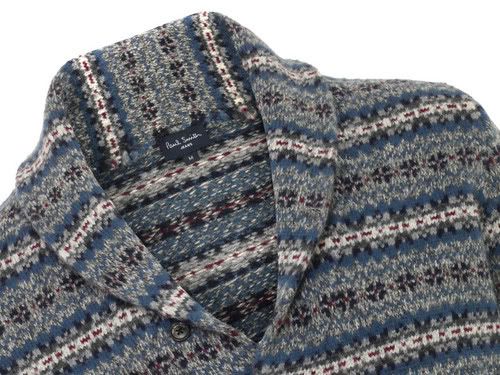 As you can see, we're into Fair Isle patterned knitwear at the moment. What can we say? If it looks nice and it's a Fair Isle pattern, you'll see it up here sooner or later. Take this Paul Smith cardigan for instance. The main thing we like about this cardigan is that the pattern doesn't half step. And if you're not up on your Big Daddy Kane, what we mean is that it's a full on, all over pattern. None of this 'just the chest' business here. The obvious style tip would be to wear it with a plain shirt to calm it down but we say either wear it with clashing patterns or not at all. No half stepping

. (Coggles)

VIA:SELECTISM

Labels: Paul Smith Fair Isle Cardigan

| 2 comments

bape X the beatles capsule collection
@
9:41 PM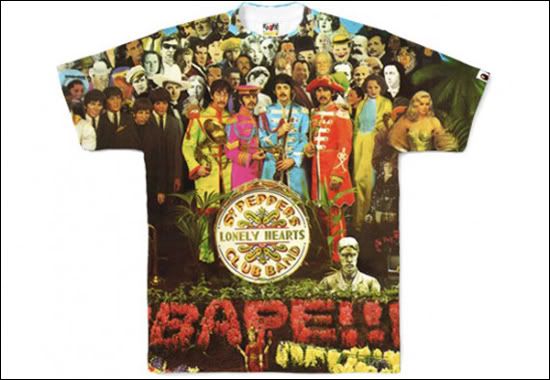 Hmmmm Bape collaborating with John, Paul, George and Ringo from the great Beatles seem to be INTERESTING

Labels: Bape, ILL, The Beatles

| 0 comments

so sick and tired of being sick and tired
Tuesday, October 13, 2009 @
5:11 PM
I am sorry to my followers or daily readers! I have been mentally an d physically drained from work, (TD GARDEN) drains the life out of me and i'm currently sick...I havent even copped gear nor been to the favorite boutiques just not even motivated...sorry i will return soon....
| 0 comments

Challenge Court Varsity Jacket
Saturday, October 3, 2009 @
8:33 AM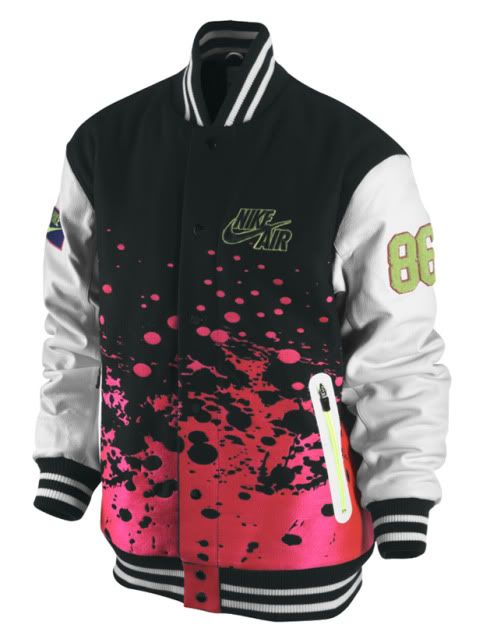 Bringing back some of that Andre Agassi nostalgia, Nike produces a Challenge Court Varsity Jacket, featuring a design and colorway following that of the classic clothing line worn by the tennis superstar in the late 80s and through the 90s. Details include various commemorative patches, a fluorescent splatter front, and logo applique on the back. Retail is set at $450.

Labels: Andre Agassi, CHALLENGE COURT VARISIY, dope, I WILL BE COPPING, nike

| 1 comments

Hixsept Five Minutes Ago AND You Know You Know Collections
@
8:26 AM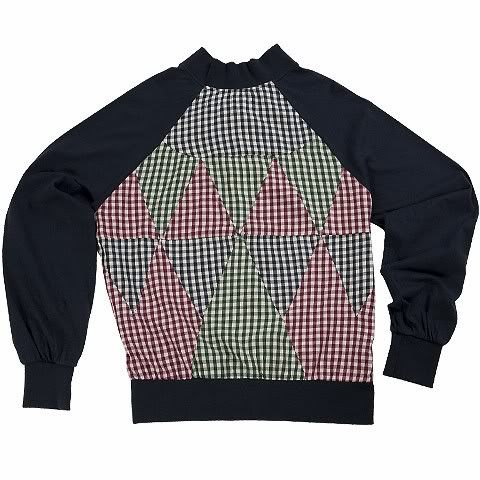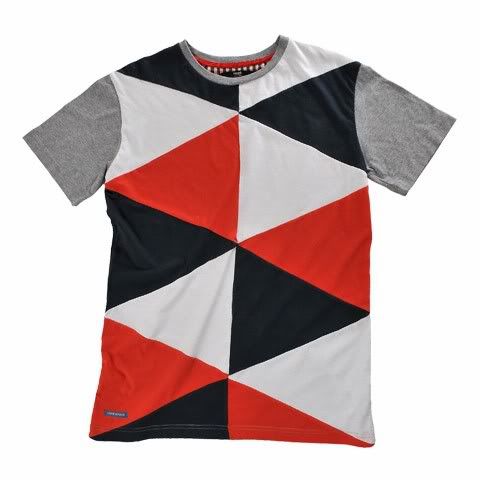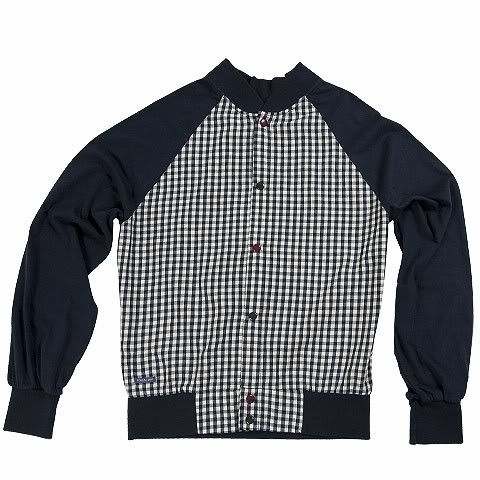 Labels: FLY GEAR, Hixsept Five Minutes Ago, You Know You Know

| 0 comments

AJKO Air Jordan 1 Retro Coming 2010
@
8:23 AM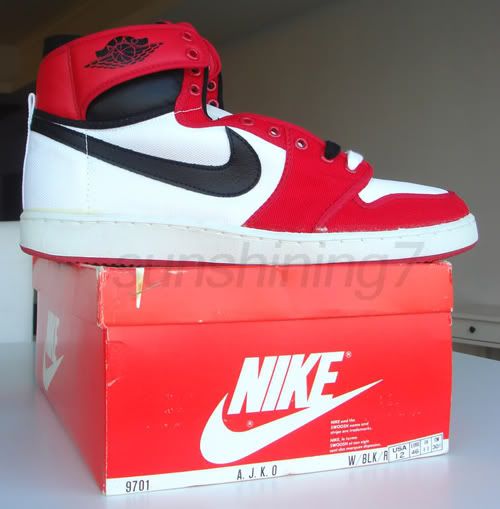 Next Summer, the AJKO will return in two colorways. This news has been floating around for a few months and today we present you with a look at both colorways that drop next year. The AJKO retro will retail for $125.

Labels: 1'S, AIR JORDAN, dope

| 0 comments

Mishka Calendar 2010
@
8:19 AM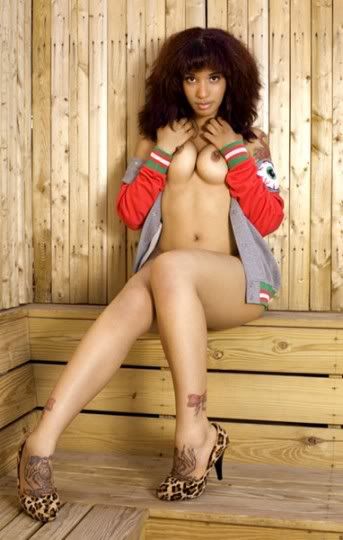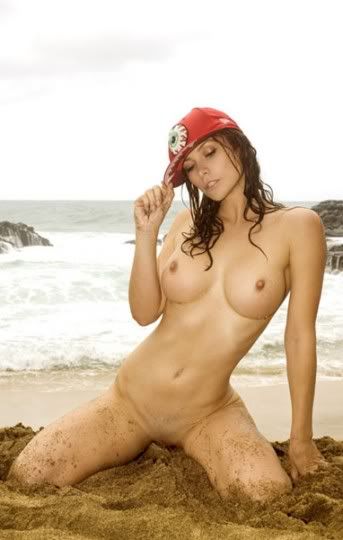 Whether she is in front of or behind the lens, Ellen Stagg has been establishing a name for herself in the world of fashion and erotic photography, shooting with clients such as VH-1 Publicity, I-D, Frank 151, Life, The Fader, Vogue, MTV, Interview and Penthouse to name a few. Ellen's photographic acumen is obvious and her commitment to incredibly intimate and visceral imagery is undeniable. Like Mishka, Ellen's work exudes a sense of boldness and sheer fun, which makes this ongoing collaboration a perfect match.Subtly adorned in Mishka motifs, the limited run calendar features the fun female-driven fantasies of adolescent males. While familiar faces from the '09 calendar grace the pages, new models like Heather Vandeven, Shay Laren, Ryan Keely, Jeanette Jones, Asa Akira, and Charlotte Stokely will be making their first appearance in the Mishka Calendar.Buyers will be able to pick up the 2010 Mishka Calendar by Ellen Stagg at the end of this month. It will be available for sale at select retailers in addition to Mishka's online store.
2 comments
huf for converse
Friday, October 2, 2009 @
10:13 AM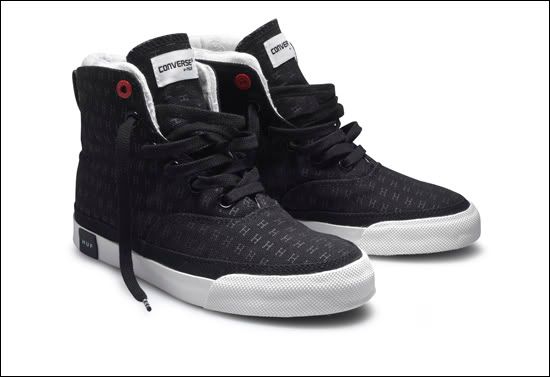 HUF is joining the effort with the (RED) project to help raise money to fight aids in Africa. HUF was given the chance to customize their own shoe with Converse and they definitely came out well. The shoes will be available at both HUF SF and HUF LA, retailing for $75.0 comments

Lee 101 Leather Rider Jacket
@
10:07 AM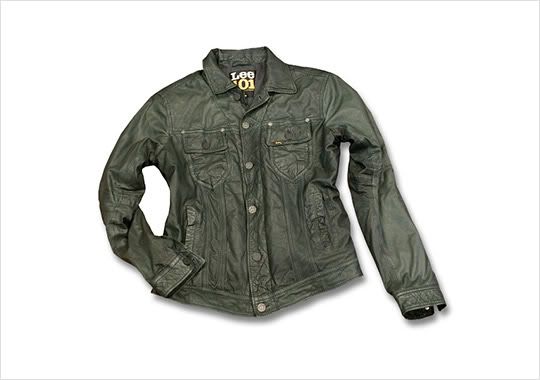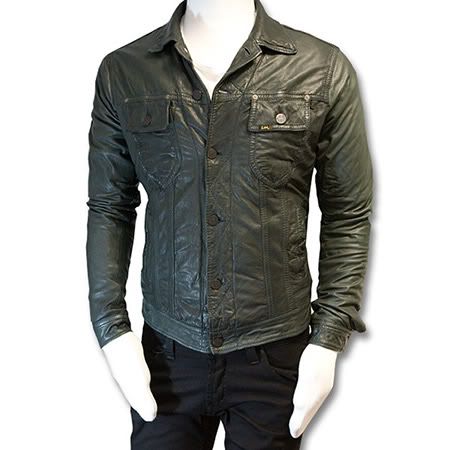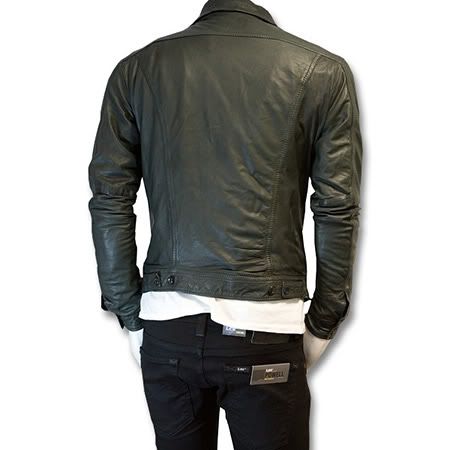 0 comments
i need these
@
9:52 AM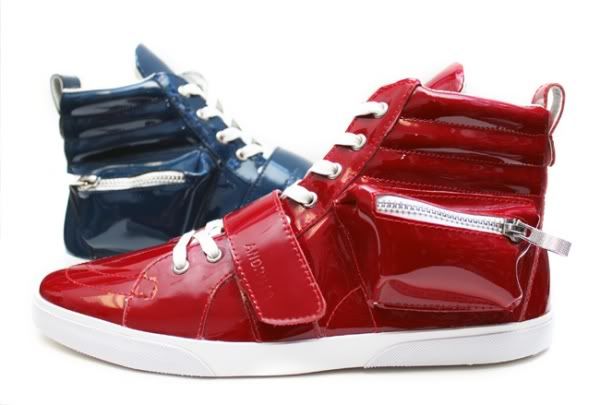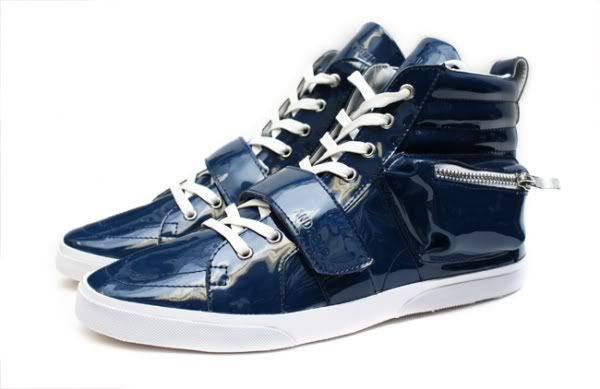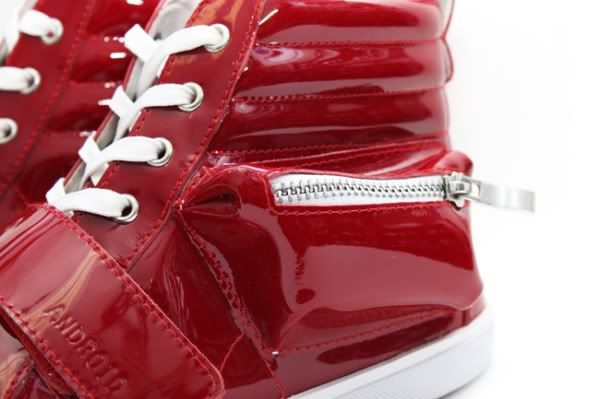 So yesterday i was doing my Newbury walk seeing what was new in store and I saw these,these are crazy dope an limited by Andorid Homme, and I was like I need to cop these. These amazing hi-tops are done up in the highest quality colored patent leather with a crisp white midsole and a small zippered pouch and I found that to be cool because not that many kicks have that other then Supra Skytop which is inside the tongue. Touches like that definitely put the Android Homme Jet Packs in a class on its own.Grab them at the Android Homme online store.

Labels: Android Homme, dope, FLY, FRESH, I FUCKS WITH IT, I WILL BE COPPING, ILL

| 0 comments

I WOULD BE GOING FAST LIKE A NASCAR
Wednesday, September 30, 2009 @
9:14 PM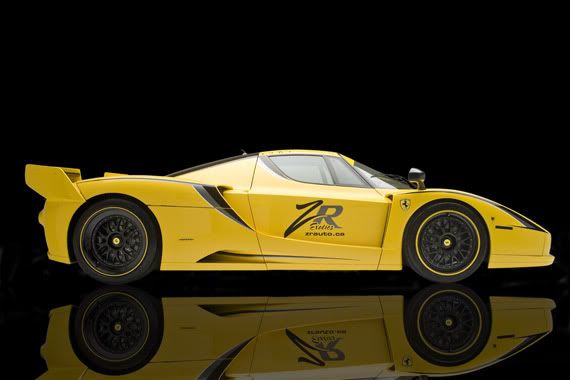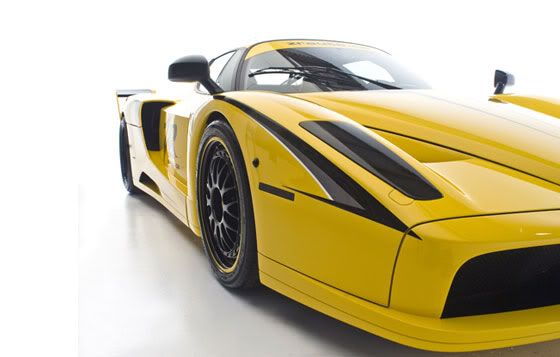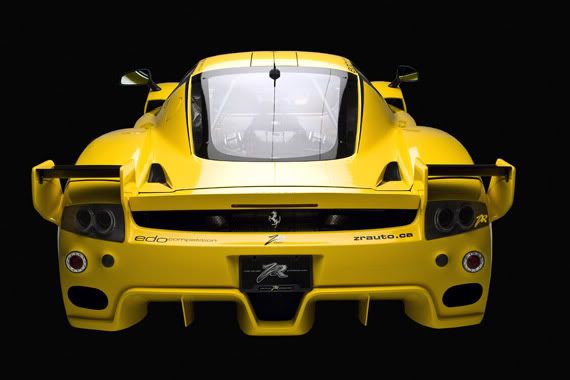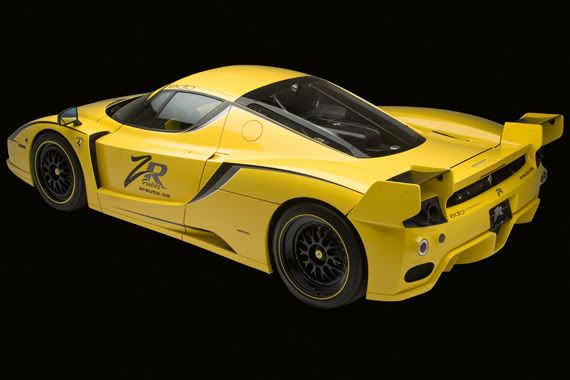 The Ahlen, Germany-based tuners seem intent on modifying only the world's most exclusive and powerful vehicles, with a stable of supercars that includes Lamborghini LPs, a Ferrari 430, and an Audi R8. Their latest conception might trump its brethren, however. Edo has somehow given rise to an 840bhp Enzo, which they call the FXX Evolution. Despite its 180bhp advantage over a stock Enzo, the FXX Evolution also tips the scales 220 pounds lighter, and a functional (and insane) aero kit completes the look. The end result of their work quickly becomes a numbers game: the car hits 60mph in 3.2 seconds, has a top speed of 242mph, and can shift gears in 60 milliseconds

Labels: Ferrari Enzo FXX Evolution

| 0 comments

+J Jil Sander x Uniqlo Collection
@
8:53 PM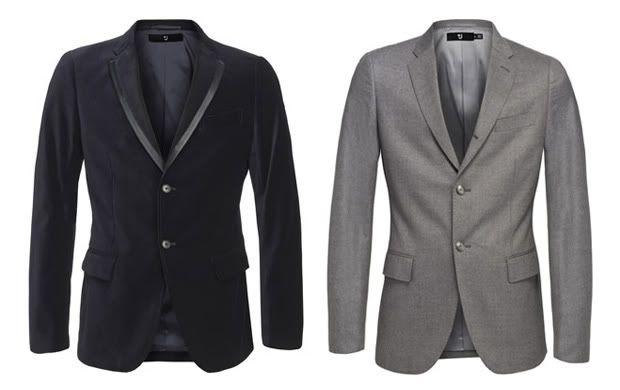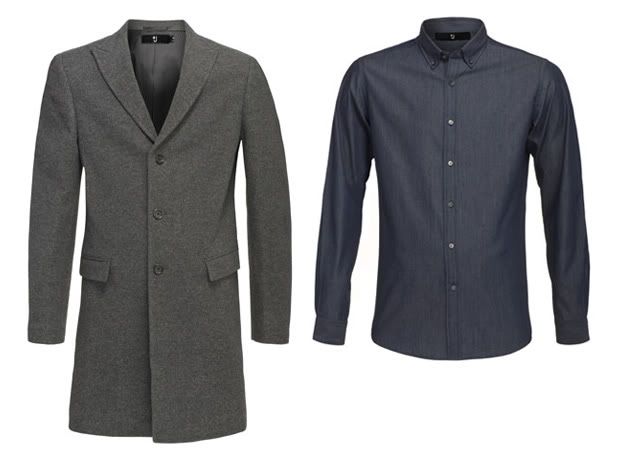 GQ

offers an exclusive look into the +J Collection by Jil Sander for Japanese retailer Uniqlo. The lineup, which features a wide array of contemporary styles, this time around, the famed Japanese retailer teams up with renowned fashion designer Jil Sander for a 40-piece menswear collection, entitled +J. The line will see the use of materials such as cotton poplins, woven wools, and tweeds, utilized in a sophisticated, yet casually minimal wide array of styles. Release details have not been determined, but we do know that the collection will feature no item retailing for more than $200 USD.

Labels: +J Jil Sander, dope, Uniqlo

| 0 comments

Some Orisue Fall 2009
@
8:31 PM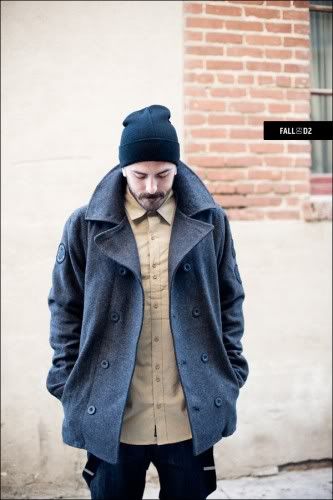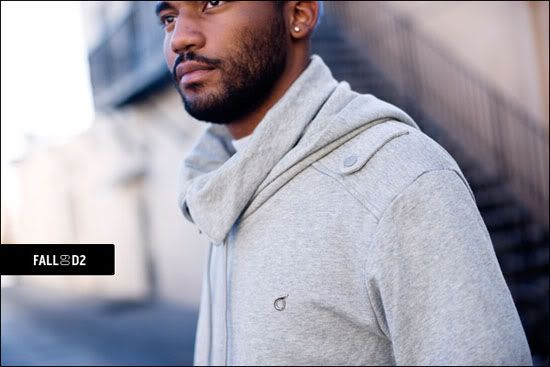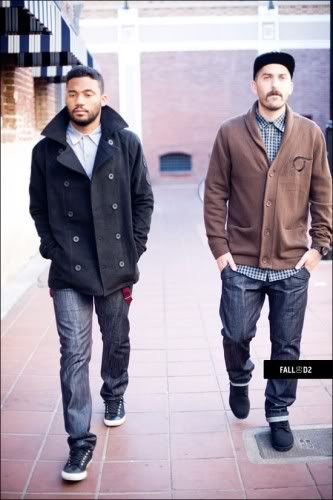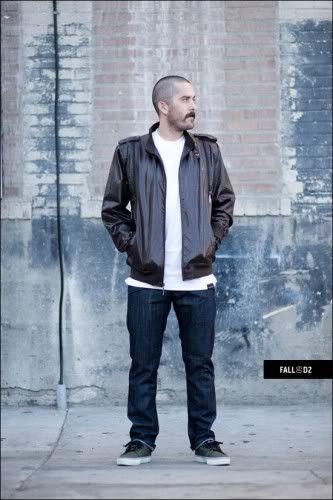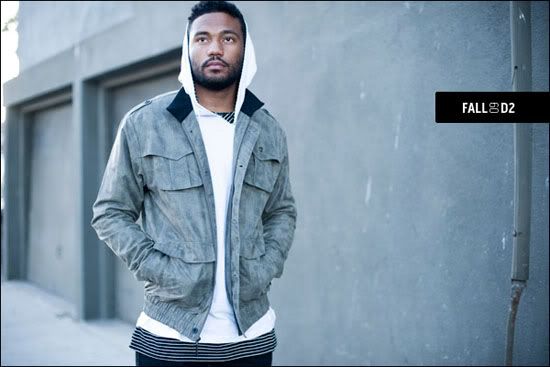 This season for Orisue is very fly and clean! I love it, the gear is something you actually can't find anywhere and its on that casual look , so if your diggin it check Orisue out!

Labels: Orisue

| 0 comments

Public School
@
8:29 PM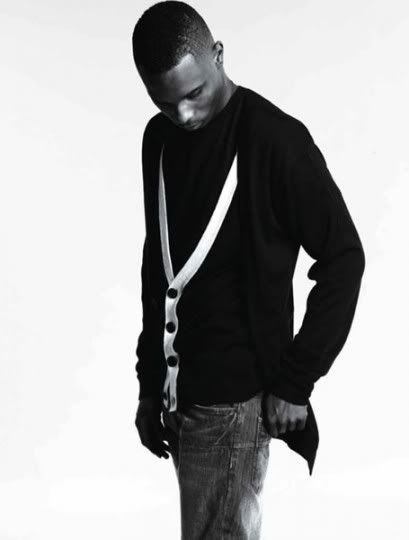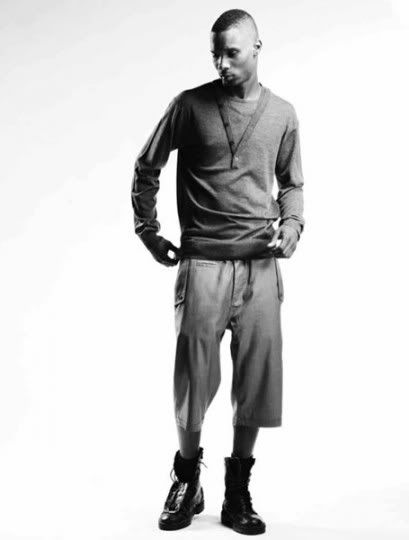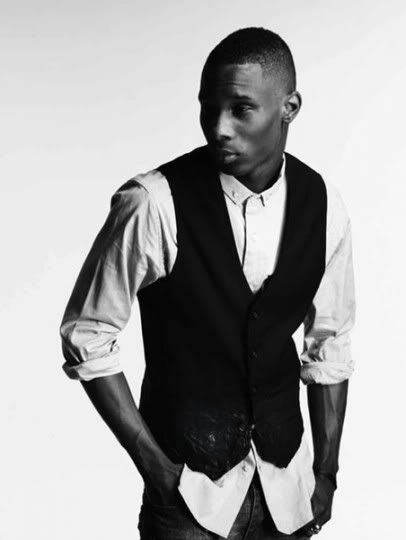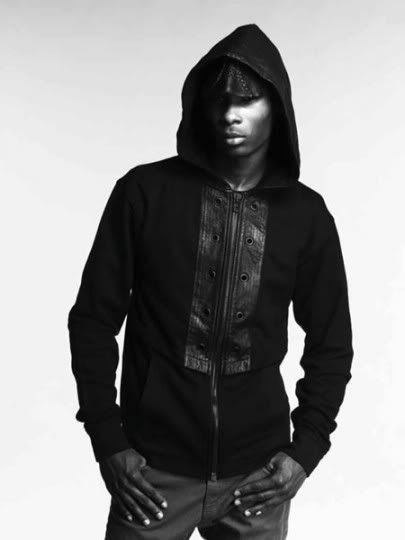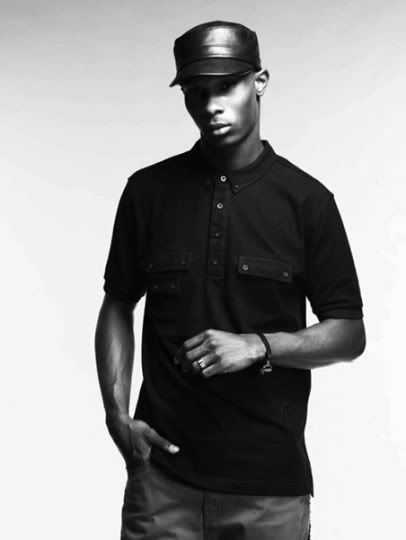 Well take a first look at the Public School Spring/Summer 2010 Collection.

Labels: Public School

| 0 comments

10 DEEP FALL CONTINUES...
@
8:15 PM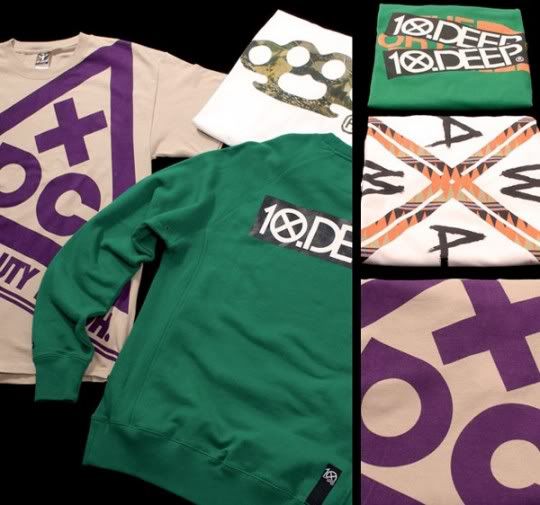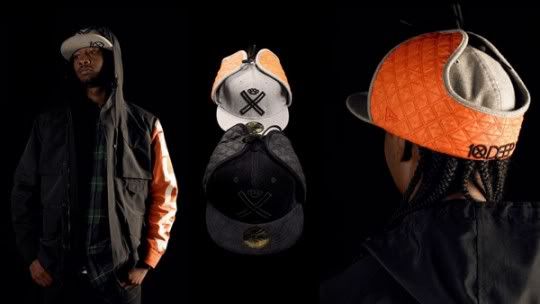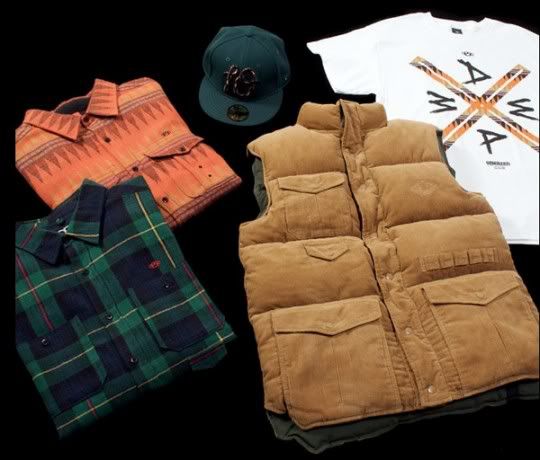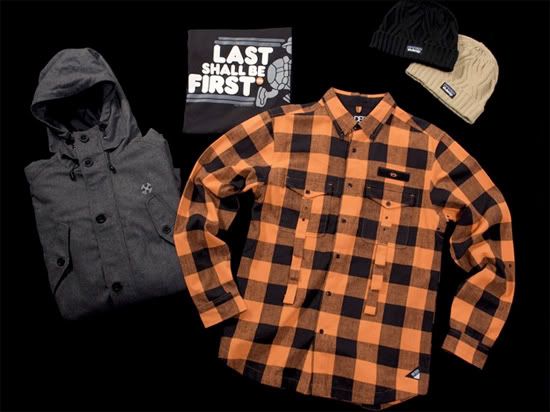 If you got to my archive I posted some 10Deep Fall 09' gear and they are gonna keep drop that fly gear for us, 10Deep Fall '09 collection is one of the strongest collections of the season. Now their delivery 2 lookbook has released, showcasing the upcoming styles that will be available at 10Deep retailers soon. Hit the link below to view more images and over to 10Deep to peep.

Labels: 10 DEEP, FALL, FLY GEAR, ILL

| 0 comments